From time to time we abandon viking life and become a noble Romans. (or not so noble Germanic)
Here are some memories from summer 2018 at Dymarki Swietokrzyskie in Poland. 
Cool place !!! We are planing to visit them this year as well.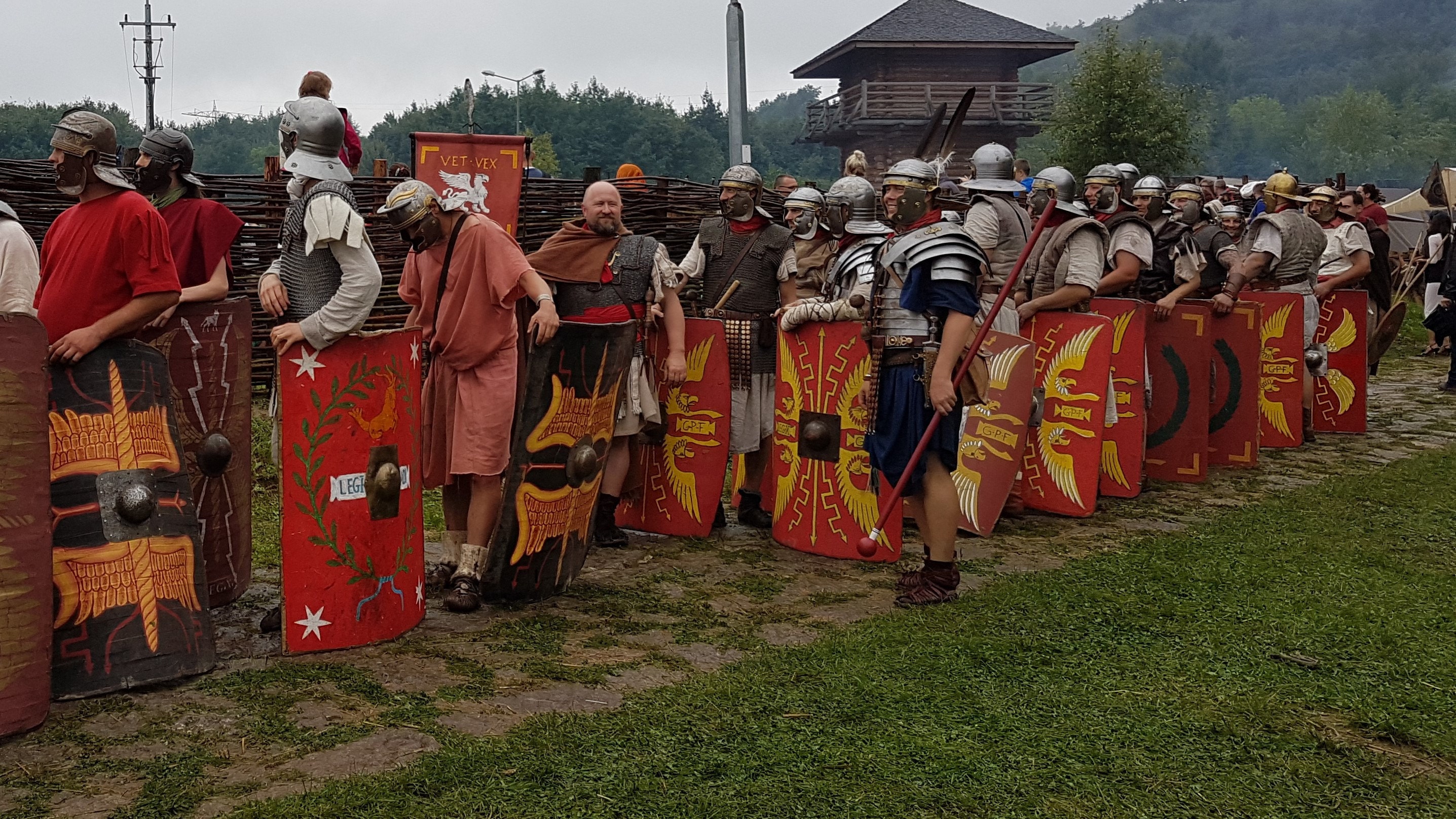 Roman soldiers waiting for the battle,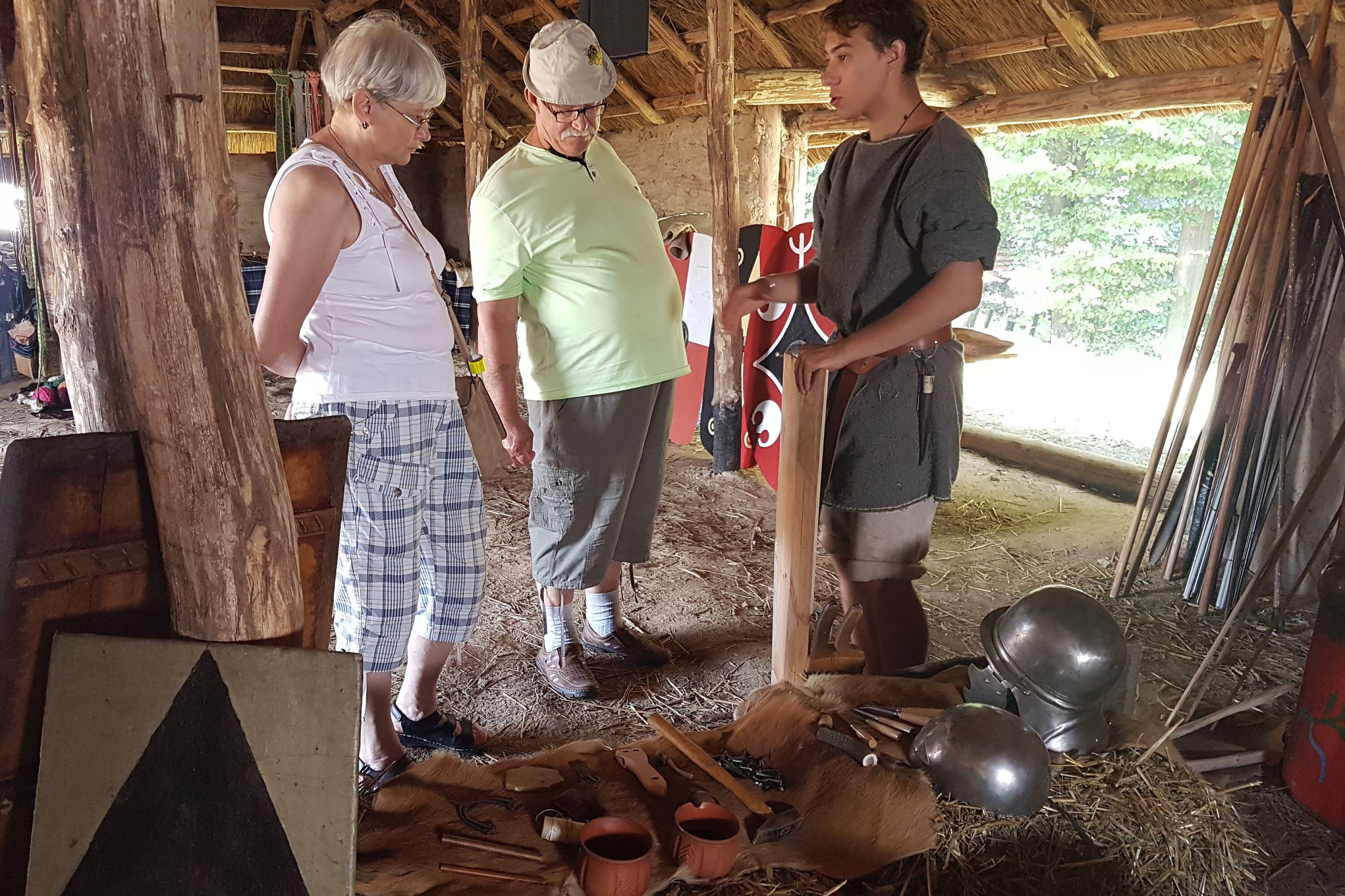 and germanic warrior presenting armour equipment.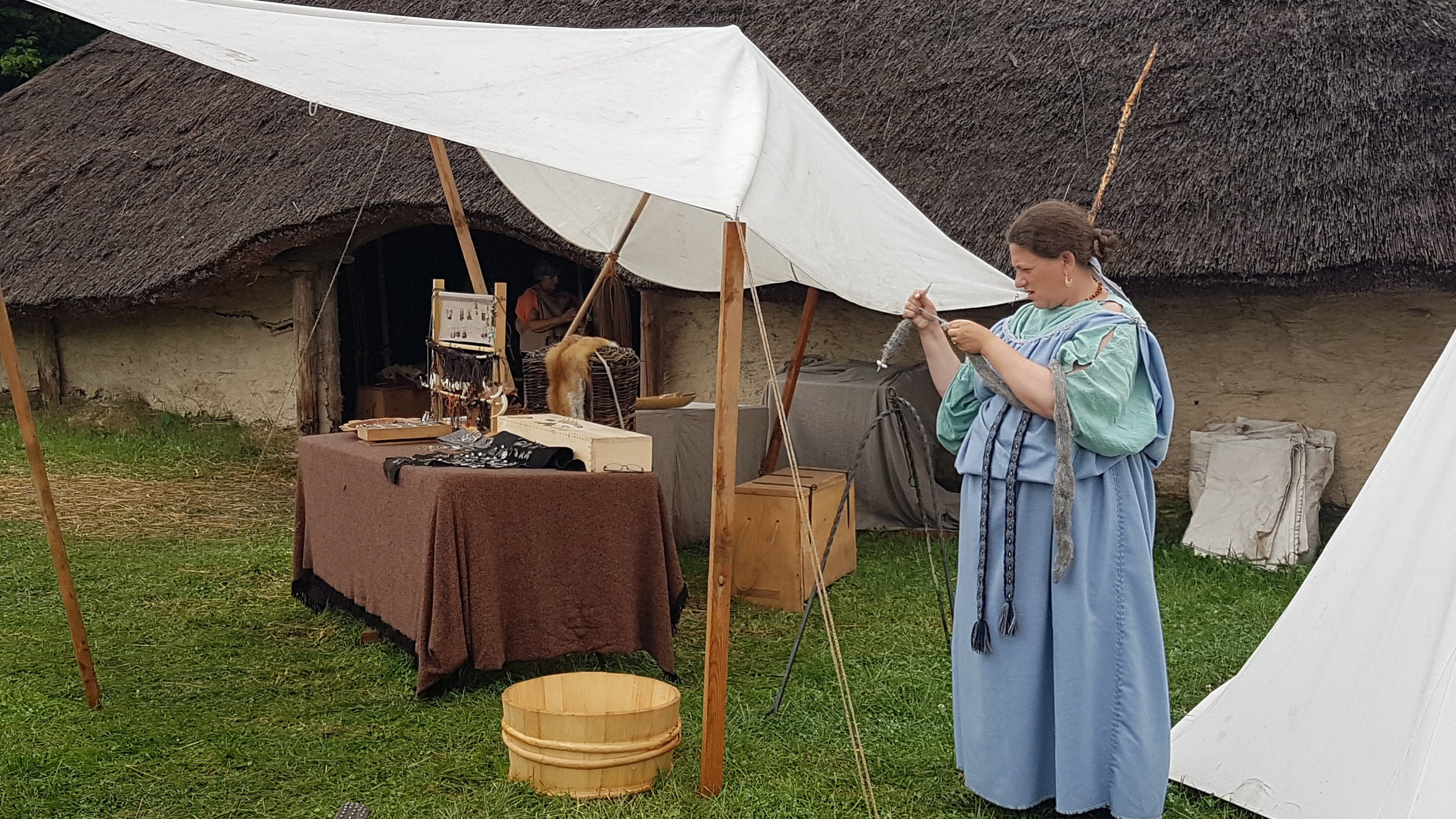 Early morning but Halkatla start working on yarn.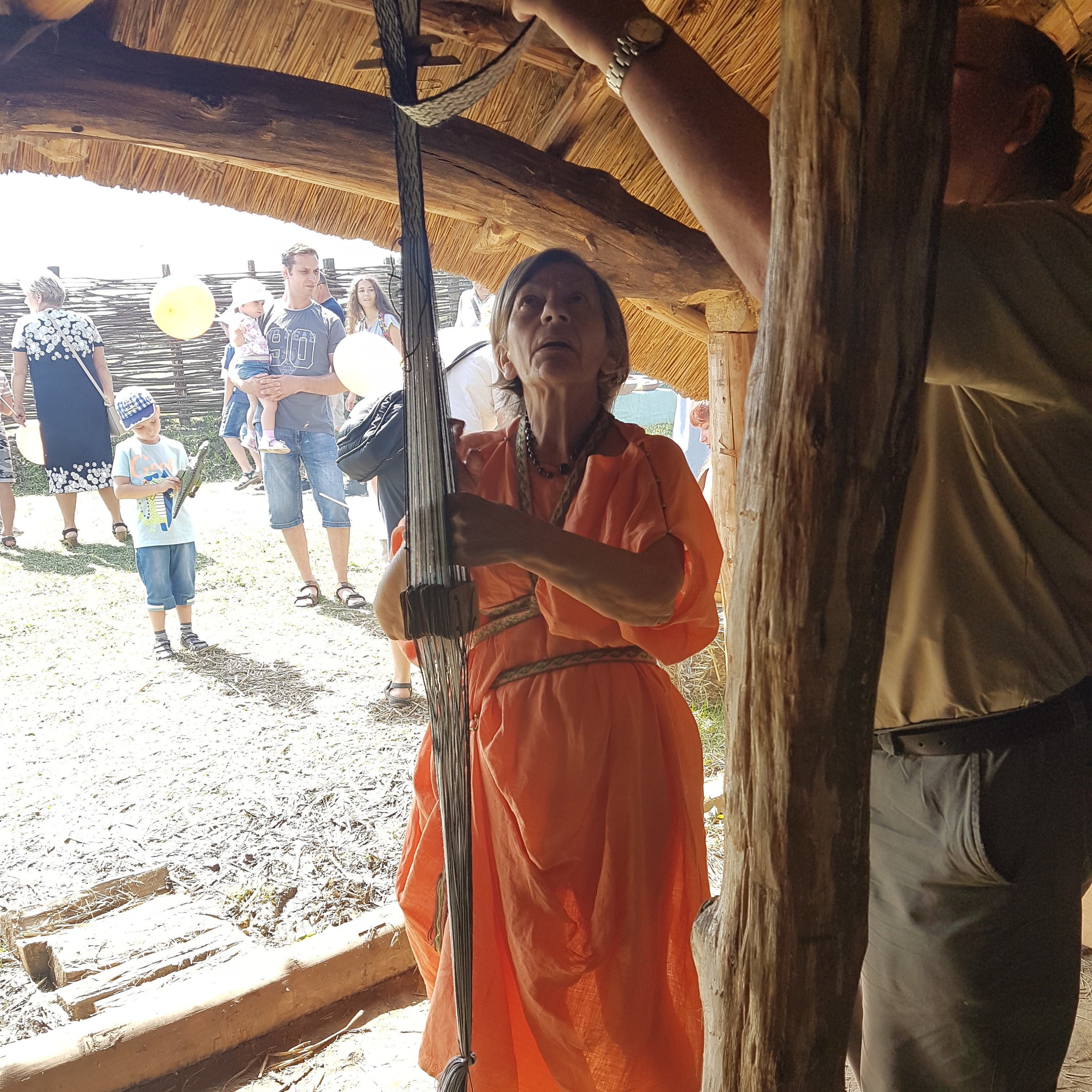 We keep on working on your belts !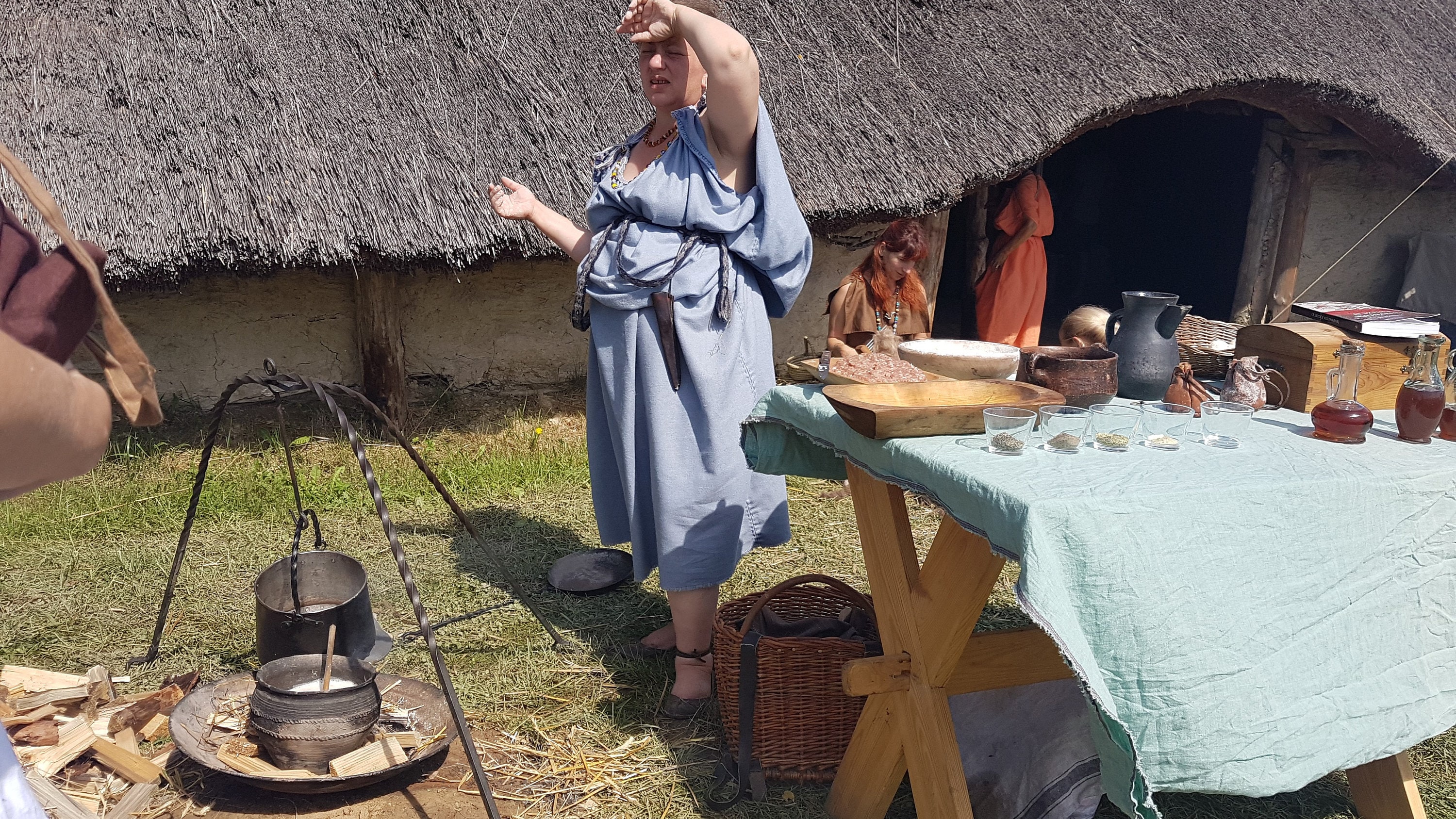 Ancient kitchen with today's specials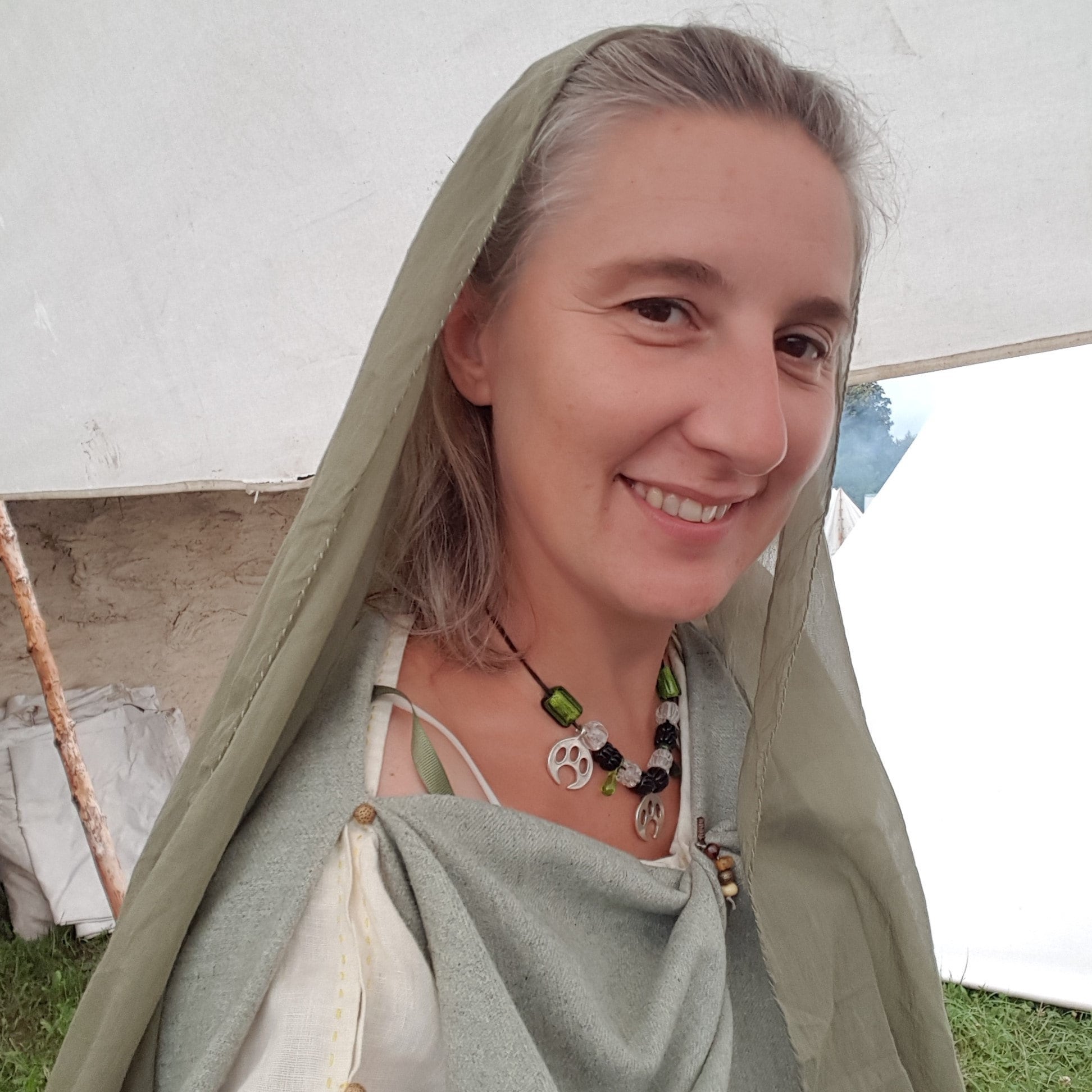 It's me - Herdis. This time I'm wearing peplos.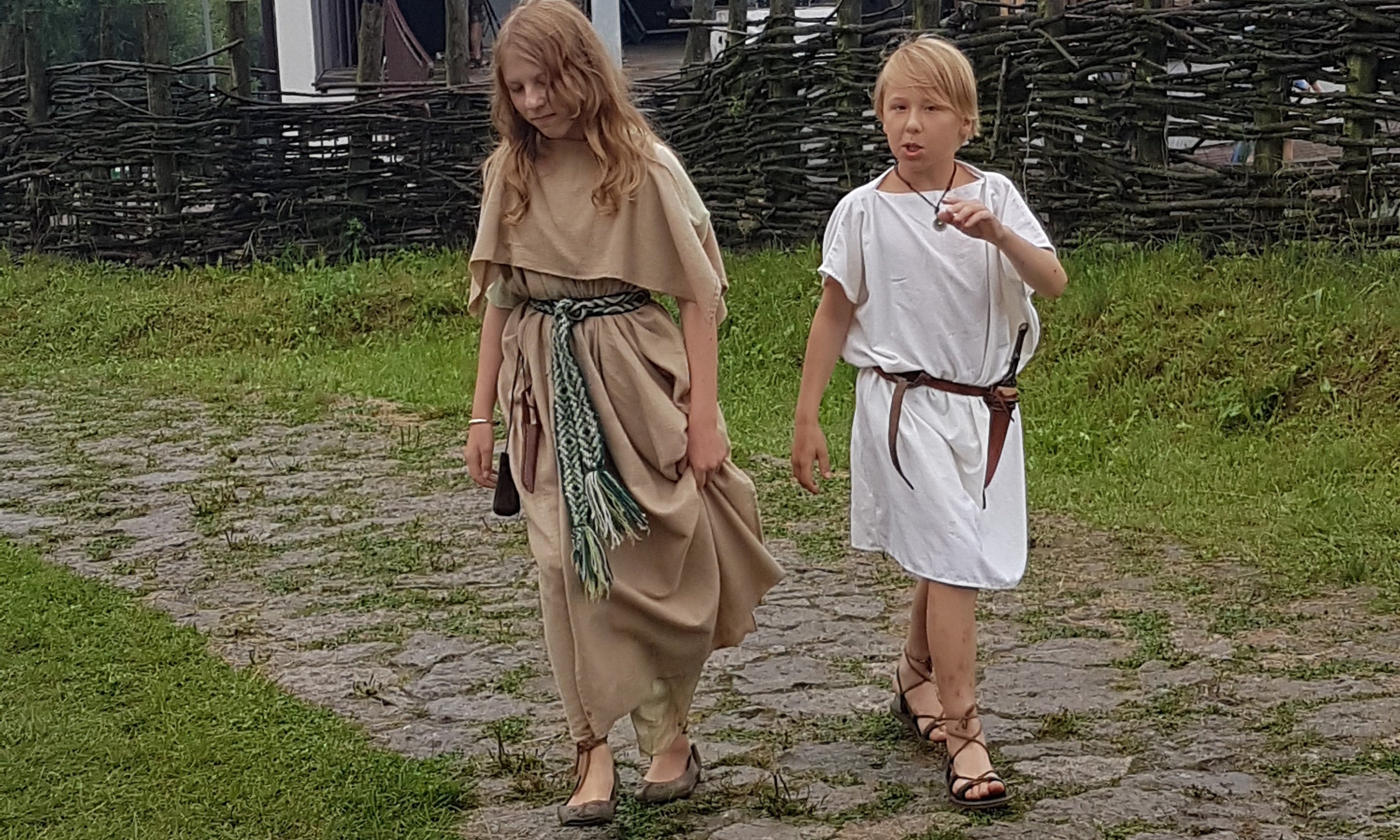 Older kids are hanging around 
and the smallest one with Mom :)